TechSafe Aviation has more than 150 years of diverse aviation experience that allows us to deliver cost effective solutions to our customers.
We offer a wide range of services from traditional compliance based audits to innovative risk managed transport solutions.
Through our partners we can offer a wide range of additional services to provide for all your aviation service needs.
Our proven skill sets allow us to provide services to all facets of the aviation industry and our customers that need to travel and wish to manage their associated risks to ensure compliant and effective solutions.
A key focus of TechSafe is to empower our clients to ensure that they can recognise and then manage their risks in a sustainable way, thus ensuring a successful and profitable operation.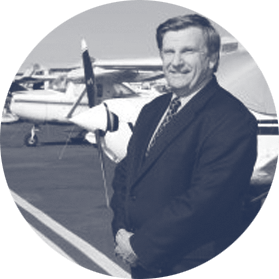 Rob has over 35 years in the Aviation Industry with roles from line flying to executive management. With over 16 years as a regulator Rob was responsible for the creation of a new business model for service delivery, which culminated in better efficiency for the customers and a Prime Ministers Award for Excellence. Rob has a strong background in safety management and is the author of an award winning safety management book.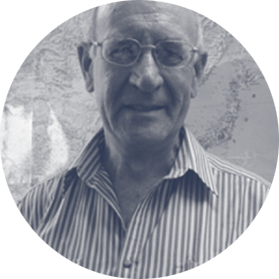 Mike has over 50 years aviation experience as a Licensed Aircraft Maintenance Engineer, Flight Engineer, Airline Pilot and safety regulation administration in Australia and Indonesia. He has experience in safety management systems training, implementation and supporting systems. Mike has collaborated in the delivery of CASA's Regulatory Reform Program. He was Program Leader for the Australian Federal Government's Indonesian Transport Safety Assistance Package (ITSAP) to the Indonesian DGCA and the Indonesian ANSP, AOCs and AMOs. Mike has a proven background in delivering safe and effective solutions.
After almost 9 years as a Director of Techsafe Mike has now stepped back and plans to enjoy retirement, again.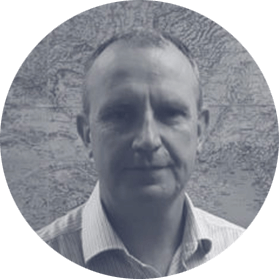 With a successful global aviation career spanning 30+ years Steve is one of Australia's leading aviation consultants. With broad ranging senior experience providing strategic aviation consultancy, airline management, corporate strategy, aircraft maintenance engineering and safety, all driven from first-hand experience whilst operating in and managing charter, FIFO and airline operations.
Steve has been the Accountable Manager/CEO for Air Operators Certificates and has a deep aviation industry knowledge and has completed several high level consultancy projects in operational, management, and organisational restructuring for the aviation sector. With a wide network of aviation contacts in Australia and internationally, Steve brings a wealth of experience to TechSafe Aviation's management team and as a qualified lead auditor he manages the audit teams within Techsafe.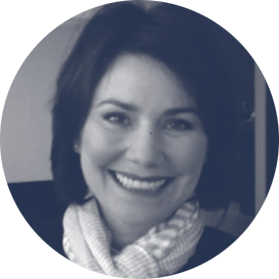 Lisa's aviation career has been diverse to include many aspects of the industry. She recently held positions of Safety Manager, Quality Manager and Pilot for an Australian based airline.
Lisa commenced flying in 1989 and has accumulated over 5000 hours' flight time in aeroplanes. Areas of experience include, a grade 1 flight instructor, freight pilot, airlines, safety and quality management, lead auditor, human factors non-technical skills facilitator, and independent consultant.
Non-aviation related experience includes a department of justice trained mediator and president of a not for profit incorporated association.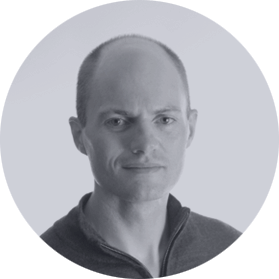 Dan's Military background provides him with a wealth of aviation operational, management and technical experience. As a pilot, he commanded Search and Rescue, Surveillance and Electronic Intelligence Gathering missions with the RAF and USAF. In 2009 Dan moved into aviation safety, leading the initial generation of risk registers and safety management for the Nimrod aircraft as the RAF learned the lessons of the Haddon-Cave enquiry.
He has supported UK aircraft acquisition programs and military customers, co-ordinating safety cases, requirements management and the conducting airworthiness assessments. He has dealt with operating risks facing legacy and aging air frames. His work in project support alongside design and implementation of safety management frameworks was recognised in both the 2014 and 2016 New Years Honours Lists.
Dan has worked in commercial helicopter operations, flight training and aviation consultancy, generating operations manuals, managing change and implementing Aviation and Safety Management Systems. He has managed flight simulator certification, EFB implementation, constructed learning management systems and conducted business development activities.
In addition, Dan has produced technical reports on subjects as diverse as electronic ticketing, in-flight entertainment systems, medical furniture, future trends in the composites industry and bio generation, as well as acted as a technical consultant to the television industry.
Dan is a graduate of the Air Warfare Center Aerosystems Course. He holds a Masters Degree in Aerospace Systems and a Bachelors Degree in Computer Science. He has also completed numerous safety management and aircraft safety assessment courses.